Adam Thielen is one of the best wide receivers in the NFL. He's also among the most underpaid players in the league. Thielen's agent, Blake Baratz, says he's optimistic about getting an extension hammered out this offseason, but added that his client will not engage in a holdout.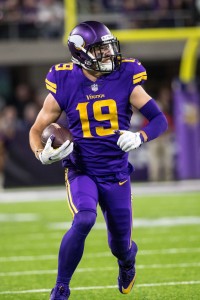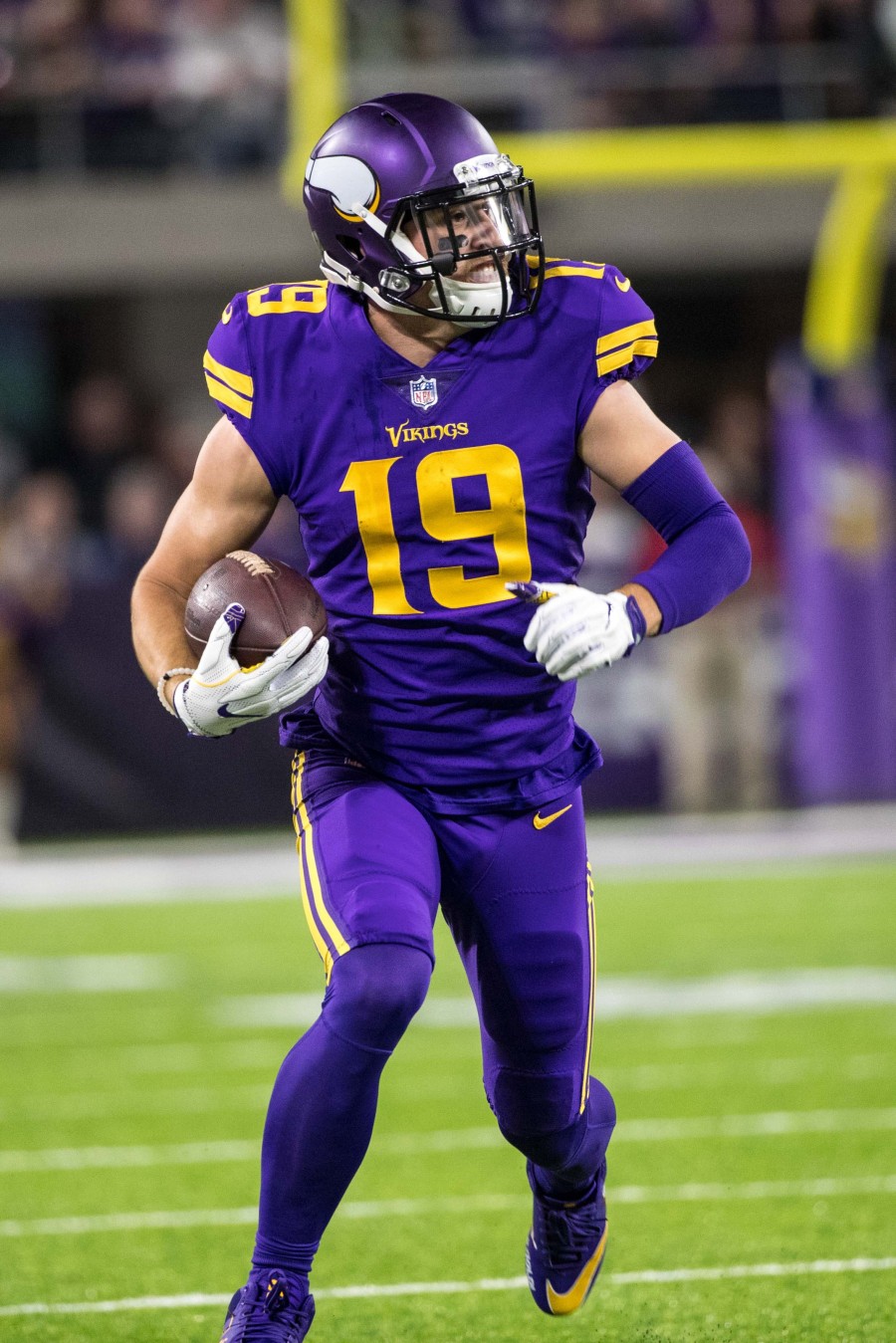 "Adam's not that type of person," Baratz told SKOR (via ESPN's Courtney Cronin). "I would never condone a player to hold out or be disruptive if it wasn't for a very valid reason, and [what's not] a valid reason, to me, is both sides working in good faith to come to a conclusion that makes sense for everybody."
Without a holdout, it's hard to see the Vikings caving. Thielen's under-market extension has him under contract for just $5.85MM in base salary this season and $6.5MM in 2020. Often times, teams elect to hold off on extension talks until the final season, meaning that the 28-year-old (29 in August) may have to play out one more season at a bargain rate before pushing for a new deal.
"This team has a lot of really good things in place for it, and I know they want to take care of Adam and I know they want Adam there and I know they want to reward Adam," Baratz said.
Thielen followed up his 91/1,276/4 line in 2017 with a 113/1,373/9 stat line in 2018. The Vikings disappointed on the whole in 2018, but Theilen had an exceptional year en route to his second-straight Pro Bowl appearance.
Photo courtesy of USA Today Sports Images.